Between Books & Trees: A unique, ecological design for a new public library
See on
Scoop.it
-
SocialLibrary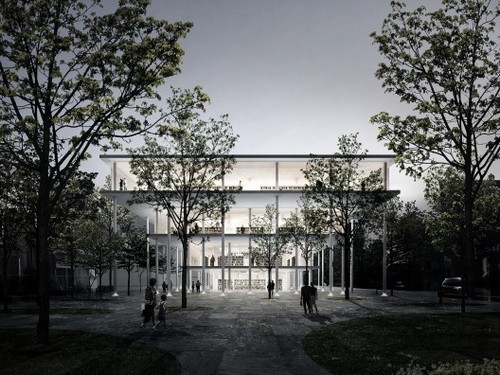 JAJA shared their latest proposal, which was awarded third prize, for a new public library in Daegu, South Korea. 
Doug Mirams's insight:
Nice to see a design which incorporates the surrounding environment. Hopefully JAJA will be given another opportunity to create a similar version of this proposed library again.
Favourite quote: "JAJA, typically noted for their form making abilities, have opted for a minimialistic formal language of the architecture, so that the streamlined library can capture the textures of the existing trees and the books within to create a cohesive experience that celebrates both."
— spotted by Linda Green (The Library Scoop).
See on archdaily.com